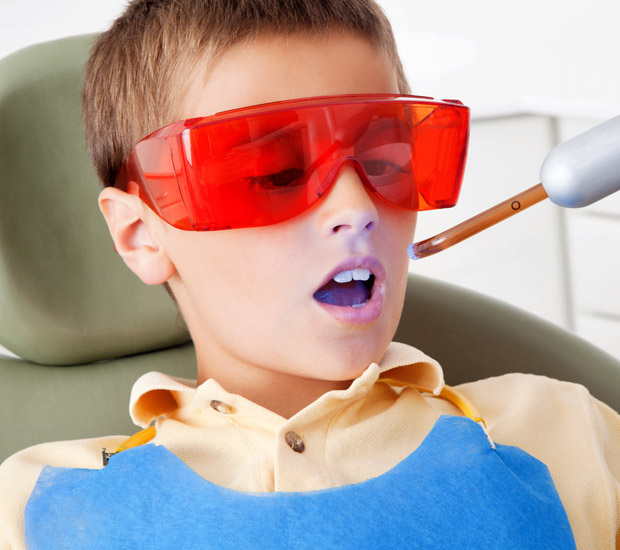 Laser Dentistry for Kids
Brea, CA
Laser dentistry can make it easier for kids to get the dental care they need by eliminating anxiety through the use of dental lasers instead of traditional metal dental tools. Regular dental care is essential for every child's lifelong oral health. Lasers can also allow for a faster and more comfortable procedure.
Laser dentistry for kids is available in Brea, CA, and the surrounding area. If your child is anxious about going to the dentist, we can help. To find out if your child is a candidate for laser dentistry, call 714-782-0215 for more information or to schedule an appointment.
What is Laser Dentistry
The term laser refers to light amplification by the stimulated emission of radiation. Lasers have been used in medicine since the 1970s, and the first laser used in dentistry was approved by the Federal Food and Drug Administration (FDA) in 1990. In laser dentistry, an instrument creates light energy in a focused beam. When this beam hits tissue, it causes a reaction that can remove and shape tissue. Lasers allow for dental procedures that are often more precise, faster, and involve less discomfort.
Benefits of Laser Dentistry for Kids
Laser dentistry is associated with less discomfort and offers several benefits over traditional dentistry, especially when it comes to working with children. For one, laser treatments are well tolerated by children and parents due to their minimally invasive nature. Also, these instruments produce less noise than traditional tools such as a dental drill, helping to reduce anxiety during dental procedures further.
Comfort and reduced anxiety are not the only potential benefits of laser dentistry. The use of lasers can decrease the amount of bleeding, inflammation, and risk of infection, as well as promote faster healing. In addition, the more precise tissue removal reduces the risk of damage to the enamel and other healthy tissue and can eliminate the need for stitches. Laser dentistry is even allowing for faster and more cost-effective treatment.
How Treatment Works
Laser dentistry tools take the place of traditional dental instruments such as scalpels and drills. Dentists use lasers in both hard and soft tissue procedures. Hard tissue procedures involve working on the actual teeth themselves, and soft tissue procedures involve treating the gums and tissues surrounding and supporting the teeth. A well-trained dentist knows how and what type of laser to use for each procedure. Our pediatric dentistry team examines each child carefully to tailor the laser treatment to that child's needs.
Common Laser Dentistry Procedures for Kids
Laser treatment has applications that are far-reaching in dentistry. Gum treatment, tooth restoration, cosmetic dentistry, and even diagnostic procedures are among laser dentistry's uses. Other popular uses for pediatric patients include:
Cavity removal
Enamel etching for sealant placement
Endodontic therapy.
Frenectomies and frenotomies
Gingivectomy and gum shaping
Removal of abnormal tissue
Tooth prep for restorations
Follow-up Care
Proper care after any dental procedure is vital to its success. Even though laser procedures may involve less bleeding and faster healing, proper follow-up is still important. It is important to watch for any signs of infection or adverse reaction. If there is a problem, call our office right away. Complications are rare after laser dentistry treatments, but no procedure is fully risk-free. However, parents will be given a list of any potential complications, which our team is well equipped to handle.
Aftercare instruction will vary depending on the procedure, but a few general rules apply to most procedures. It is important to avoid anything that will disturb healing. Children should avoid strenuous activities for a day or two after the procedure. Also, parents will likely need to have soft foods on hand for those few days after the procedure, such as cottage cheese, avocados, eggs, and yogurt. Our team will give specific instructions to parents on how to handle dental hygiene during the healing process. This will likely be included in the post-care instructions specific to their procedure. Typically, children need a follow-up appointment about a week after their procedure.
Call Us Today
Laser dentistry could make going to the dentist easier for your child. We are helping patients in Brea, CA, and the surrounding area. We can help you determine if your child is a good candidate. Call us now at 714-782-0215 to learn more and schedule an appointment.
Frequently Asked Questions
Is laser dentistry safe for kids?
Laser dentistry is safe when performed by a qualified professional. Our team only uses treatments proven safe and effective. In addition, laser dentistry has been shown to lower risks associated with dental procedures such as inflammation and infection.
What precautions should be taken during laser dentistry?
You will be given a list of instructions on how to prepare your child for the procedure. These instructions will vary by procedure. However, both patient and practitioner will need to wear protective eyewear, which we will provide.
Will my insurance cover laser dentistry?
More and more dental insurance plans are covering laser dentistry as these procedures grow in popularity. However, as with traditional procedures, your plan may not cover laser procedures done purely for cosmetic purposes. We suggest you check with your provider for specifics on what your plan covers.
Are there any disadvantages to laser dentistry?
Though covered by many insurance plans, laser dentistry can be more expensive than traditional dentistry. Also, laser dentistry cannot treat teeth that already have dental fillings or remove pre-existing restorations. In addition, lasers cannot treat cavities between teeth or those around old fillings.
Will my child need anesthesia?
Laser surgery is associated with much less discomfort and noise than traditional dentistry. It is likely that your child will not need anesthesia. However, there are some more invasive procedures that will still call for anesthesia, even with lasers. Our team will tailor your child's care plan for maximum comfort to make their care as comfortable and stress-free as possible.
Related Posts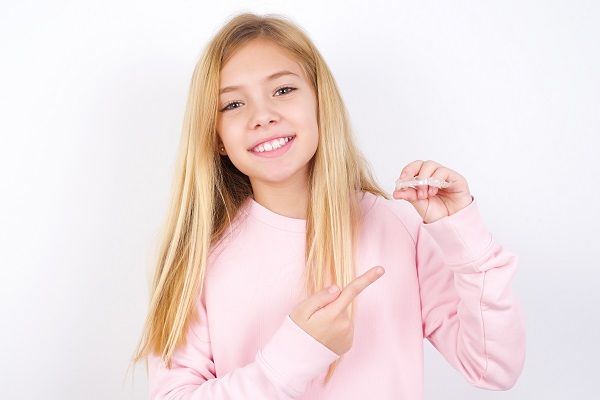 Invisalign® for teens improves the alignment of your child's teeth without them having a mouthful of metal brackets and wires. Metal braces have been the standard way to fix teeth alignment problems and have been used since the 1800s.While braces remain one of the most effective ways to straighten teeth, these devices are highly visible…